2020 eMLS Schedule Released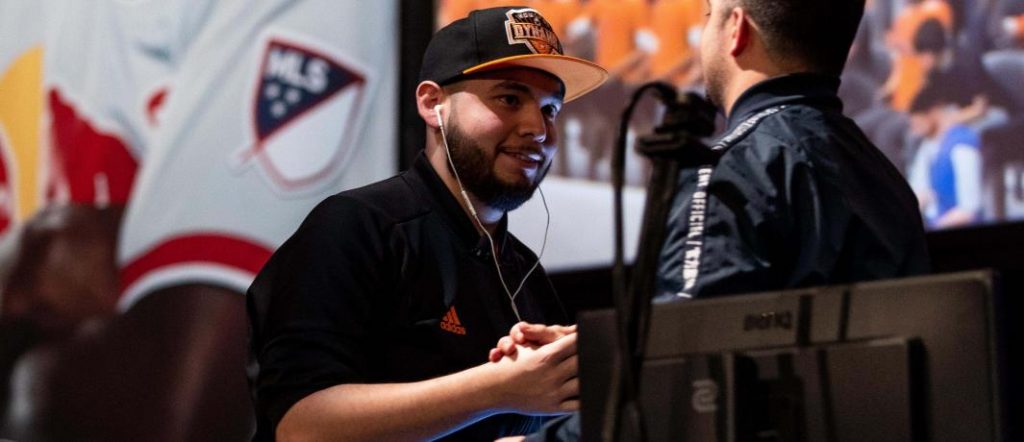 eMLS announced today its competitive schedule for 2020, which will be headlined by eMLS Cup presented by PlayStation® during the second weekend of SXSW® in Austin, Texas. This announcement comes on the heels of the highly anticipated global release of EA SPORTS™ FIFA 20.
Guillermo "Memo" Treviño – aka "Kid Memito" – won the inaugural eMLS Cup in 2018 after he became the first professional esports athlete in club history. Memo also represented the Dynamo in two tournaments earlier this year and a collaboration with MLS WORKS in support of Kick Childhood Cancer month last September.
The 2020 eMLS season will feature 25 eMLS players, each representing different MLS Clubs, in a quest to be crowned the best EA SPORTS™ FIFA 20 player in North America. Three Clubs are new to eMLS this season – LAFC, Austin FC, and Nashville SC.
The season will begin in January 2020 with eMLS League Series presented by PlayStation®, two majors in the lead up to eMLS Cup. Each League Series tournament will be live-streamed with their own trophy lift and prizing opportunities. During these tournaments, eMLS Players will also accumulate points to determine seeding for eMLS Cup. League Series One will be held in Philadelphia in conjunction with the Philadelphia Union. League Series Two will be held in Portland in conjunction with the Portland Timbers. The eMLS season will conclude in March in Austin, Texas when SXSW hosts eMLS Cup presented by PlayStation® alongside its premier gaming portion of the conference. More tournament details will be announced in the coming weeks.
eMLS is an Official League Partner of the EA SPORTS™ FIFA 20 Global Series. The winner of eMLS Cup will receive 850 Global Series points, supporting their qualification for the Global Series Playoffs and ultimately the FIFA eWorld Cup. The top 32 competitors in the EA SPORTS™ FIFA 20 Global Series will advance to the FIFA eWorld Cup, where the winner will be crowned the undisputed FIFA 20 World Champion.
2020 eMLS Season Schedule:
Jan. 10 – League Series One (Philadelphia, PA)
Feb. 15 – League Series Two (Portland, OR)
March 21 – eMLS Cup (Austin, TX)
EA SPORTS™, Cheez-It®, Pringles®, PlayStation® and Scuf Gaming are all official partners of the 2020 eMLS season. New this season, Scuf Gaming will be the Official Controller and Controller Accessory Partner of eMLS. eMLS competitions will feature Scuf Gaming controllers. Specializing in high-performance customized gaming controllers and accessories, SCUF controllers enable gamers to improve their gameplay by completely redefining the way they use their hand. Cheez-It® & Pringles® are returning as the Official Snack Partner of eMLS and will be the presenting partner of eMLS Player Lounges and eMLS Player Profiles, a digital series highlighting the player's personal stories. PlayStation® has extended its partnership as the Official Console Partner and will be the presenting partner of eMLS League Series and eMLS Cup
eMLS had a record-breaking year in 2019, growing the livestream audience with each event. Average concurrent viewership and peak concurrent viewership of eMLS Cup 2019 doubled from eMLS Cup 2018. The average watch time per unique viewer of eMLS Cup 2019 also more than doubled from 2018.